My site recently struck 100 000 hits. To thank all you loyal perves, I thought I'd give you first dibs on stuff I'm chucking away. Hmmm.
In my section of the house (the two joined-up rooms at the back) there's a glass door joining the lounge room. So I cover my side of the door with posters to create another wall. I tire of the poster scheme I've had since the beginning. So I'm giving away some of my old ones. They're of the 'uni stoner'
oeuvre
, I believe.
I have a huge stash of posters somewhere else... I think the garage. Hm.
These include: (please note I'm running late and I had to take and download these pics in eleven seconds).
a big poster with those old-time pics advertising masturbation, pot, beer, etc.
A stoner kinda trippy fractal image. It's so cool.
A Ross Noble poster from last year. Stolen from the town hall. (I do it every year. This year I only grabbed a kitson and an Arj, but I'm desperately trying to get a Dylan Moran)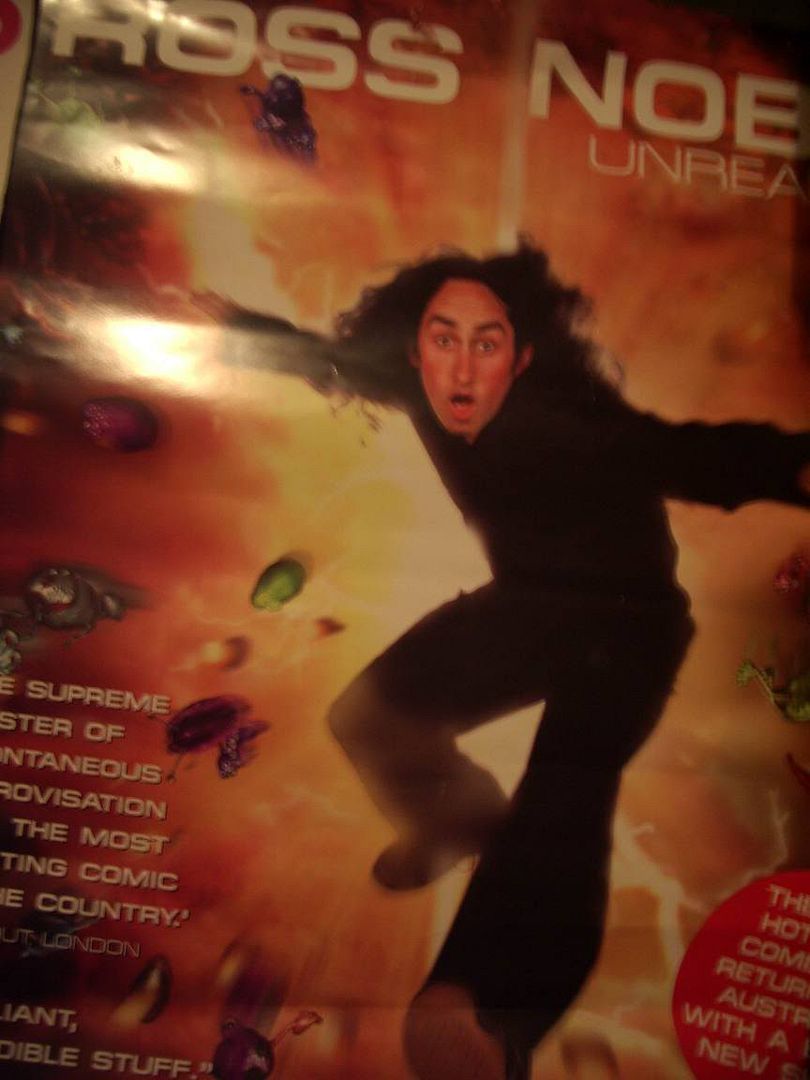 Want?
The madness ends tomorrow.