Comedy Festival post's comments has been updated with Daniel Kittson and Vaya Pashos.
So… are you guys, like, vomiting with excitement yet? Because on Monday I'll have a BIG HUGE MEGAGIANT announcement. No guesses. No I'm not getting married, pregnant or my tits out. No clues, but for what I just said.
Well, in any event,
I'm
bloody excited.
Oh! Also, in completely unrelated news (no, really) D-Bay is starting Monday, too. So you can, like, get some free dodgy shit
that St Vinnies probably won't take
.
Here are some work safe pics of my three faves thus far: Dylan Moran, Arj Barker (myfuckingGOD he's beautiful), and The Daniel Kitson.


Funny Irish Man, as seen from side view, 7ish rows from the front RMIT Capitol Theatre

Comely, Funny American Man, as seen from the gods, side view RMIT Capitol Theatre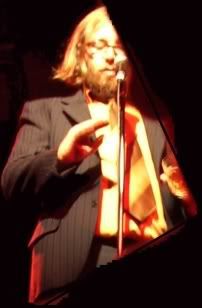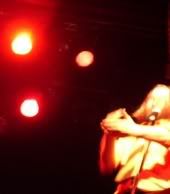 Inspirational, Hilarious, Beautiful English Man, as seen from Prime position in second row dead centre (note: photos taken on the sly from my handbag) Hi FI Bar